Order Monty's World Volume 3 TPB

Shop Amazon, Barnes and Noble, Powell's Books, Books-A-Million, and many more online stores. Or contact your local independent bookstore. Also digital: Kobo , Blio and DriveThru Comics. More digital outlets to come. 136 pgs, color/b-w.
ISBN: 9780692988107.
Digital ISBN: 9780692993996.
HOME - CONTACT US - ABOUT WLC
CONTACT US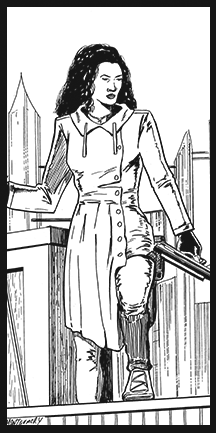 NO ADULT STORIES! Stories must be completely done and must be professional quality. We will not matchup creative teams. They can be color or black & white, and must be superhero, sci-fi fun, family style stories. THERE IS NO PAY FOR THIS.
You will recieve comped copies and can buy copies at print cost to sale at comic cons or store signings. Please let me know something about the story you are submitting first. Please include links to pdf files or images in the body of your message because files can not be attached.

Please submit your comments here.
FOLLOW US:





Lightning Marval, John Kirby: Firefox, C.J. Walker, Bounty Hunter and all related characters are (c) 2018 T. Warren Montgomery.
All Rights Reserved. Hosting provided by Rogue Web Design